Choosing your university degree is easily the most difficult decision you will have to make throughout this year. And while it may seem like everyone is so persistent on what they want to pursue, others struggle with finding what is right for them.
You will notice those who have fantasised about their dream course for 5 years, while others are still unsure of what suits their abilities. Both of these options are fine, especially considering the unpredictability of your HSC marks and uncertainty of what you will enjoy.
I for one did not know which course I wanted to pursue, until very late into the year. But with these tips, I will aim to make this decision just that little bit easier.
Narrow your choices down to what you enjoy
Everyone does this, they find the University guides of all the hundreds of courses that are offered and come to the realisation that variety isn't always everything. With so many various degrees in law, business, health, science, engineering, education and more, choosing that one degree is impossible.
So aim to narrow down these areas to what you enjoy. Think about the current subjects you are studying at school. If math is your favourite subject, consider a career focussing on maths, if you cannot stand the thought of doing scientific research, maybe a science degree isn't for you. For example, my favourite subject in school was Legal Studies, so after doing constant research, I found that a Law degree would be suited for me because I enjoy this content the most.
Don't let your choices be limited to factors such as income, university prestige or what others suggest to do. Think about what you enjoy, what you want to learn and what you need to do to get to the goal.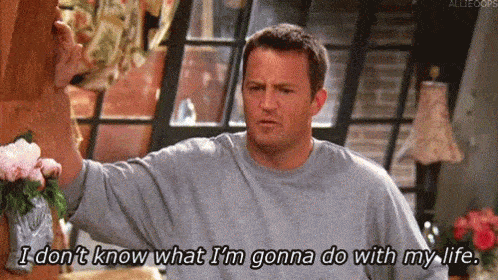 Speak to your school career advisors and teachers
I will admit, I was unaware of the complexity of all the university courses. I did not know about the various early entry programs, school recommendation schemes and bonus points offered for completing certain subjects.
It is so easy to become bombarded with the differing information across all the universities. So speak to a career advisor or teacher who are experts in understanding this information, and ask questions about what is offered to you.
For example, your university course may have a required Atar of 90, and while you may think this is impossible, you may be guided into realising that there are other ways of getting into this course.
As I noticed more people doing this throughout the year, pressure increased for me when I saw many friends gaining early entry and I felt I was a step behind. So be proactive in this decision making by speaking to someone.
Research the courses in great detail
Many students enter a university course having familiarity only with its name, but not specifically understanding what all the aspects of the course involve. There is so much information online about each course, so be sure to research these courses thoroughly to see if the content is something you will actually enjoy.
So go through looking at the subjects you will complete throughout the course, research the available majors and find the assessment tasks you will complete. I found this a very important step in making my final decision. I broke down the requirements of my course and found which subjects I will be completing in the first year.
From there, I realised that these are subjects I have an interest in and this influenced my final decision. This step may also involve researching job availabilities to see the skills and requirements of any future career paths and this allows you to match them to your own abilities.
Ask family and friends
Choosing your university course, while it is overall your own decision, should also be slightly influenced by the opinions of your family and friends. No one knows you better than family and friends.
Therefore, they can help guide you into finding a course that you had never thought about and can give opinions on whether they feel you will enjoy the course. I felt that seeking university advice was fundamental in my decision making.
You might know someone doing the same course you are considering, so speak to them about it. Ask them if the course is something they enjoy to gain first-hand insight into the course.
While university websites will make the course look like it is perfect for everyone, this is obviously not the case, so seeking the opinion of others will navigate you into making the best decision. 
Understand you are not stuck with your decision
I believe this step is unnoticed by too many. People believe that once you have chosen your university course, you are stuck with this decision for the rest of your life. This is not the case. Once beginning a university course, you may realise that this study is maybe not the right one for you. As a result, you should not be afraid of considering switching courses from the start.
Many students do this. As we progress through life and begin working various jobs, we reconsider the decisions we made and can also attempt to readjust our lifestyles. So don't think that once this decision is done it is all over. 
With this being said, choosing your university course is not a decision which can simply be made overnight. It requires slow and careful consideration. By being prepared and having knowledge on the course you are considering, this will assist in making your decision that little bit easier.
Some of these tips may assist you, so make sure to ask questions and get advice.