Welcome to our monthly roundup of undisputed favourite study tools which are worth adding to your toolbelt as soon as possible. From free access to past written works to a virtual campus, these are the HSC resources that are available that have been highly recommended by the AceHSC team and they can't stop talking about it.
We know how hard it can be to transition from studying from home to back at school and we are here to help. If you are feeling overwhelmed with HSC study and exam prep and you just don't know where to start, this guide may be just what you need.
This guide has 7 categories of different resources that you might find useful and helpful throughout your HSC journey and for your exam preparation.
The All-Rounder
AceHSC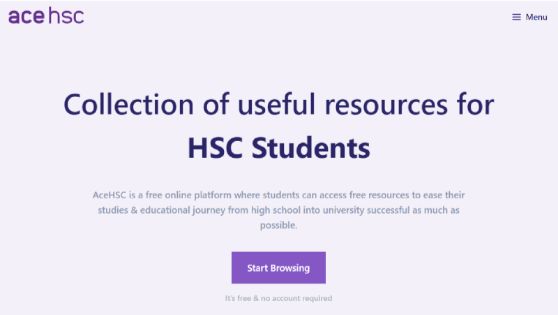 AceHSC has all the free resources and tools that you need to survive high school and its challenges. If you are new to our community, we strongly recommend you start from browsing our Study Resources site. We all know how important past exam questions and solid study notes are for exam success, so we collected a massive library of past works to help you ace your HSC journey.

Whether or not you have your study notes prepared, our Quizzes and Articles are very popular amongst the students. Quizzes are a very powerful tool when it comes to revision and closing your knowledge gap, our articles are also there to guide and motivate your HSC study journey.

We have currently launched our friendly HSC forum community and video library to help you study better. Sign up for our mailing list to get notified when our new features are live!
Khan Academy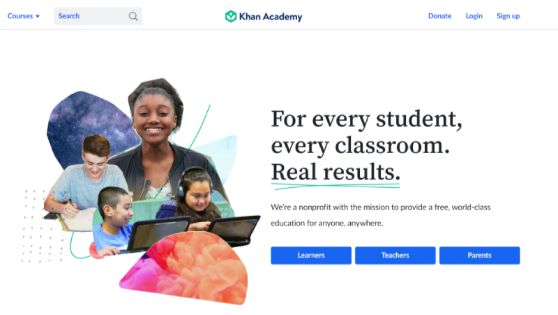 Khan Academy has a library dedicated for all levels of learners and teachers. This platform is a highly useful source of academic learning and is especially useful for students who prefer to study at their own pace.
Unlike learning from YouTube videos, you can look for videos for demonstrations on how to solve each problem correctly. In case you didn't know, Khan Academy is free for everyone.

Art of Smart Resources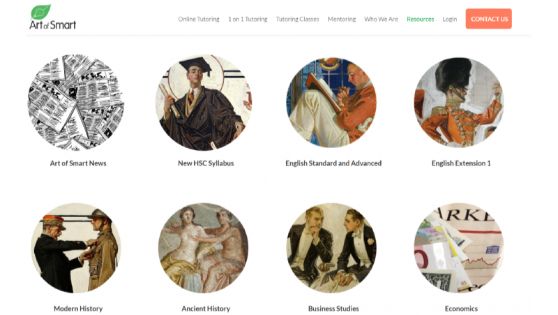 Whether you are looking for a 1 on 1 tutor or a mentor, you can't go wrong with Art of Smart. They offer a free range of study guides, articles, practice questions and papers especially tailored for students.
For the most part, offering range of tutoring classes and skill-building workshops for Year 7 to 12 students. If you prefer to have guidance and support tailored to your own personal goals, you should totally check out Art of Smart's mentor program.

HSC CoWorks Resources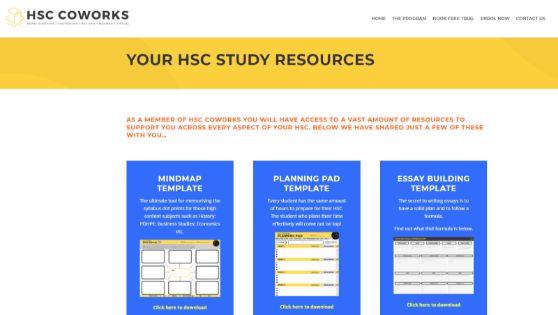 If you are on a hunt to find a virtual campus for extra support for your Year 11 and 12 study journey HSC Coworks is a great resource to explore, HSC Coworks offers face to face programs as well as virtual programs to suit your study needs.
They are also known for its flexible yet structured program for you to achieve your ATAR goal. You may want to discuss with your parents about their fees if you are interested none the less you're sure to have a sharp advantage in your studies.

All about that Quizzes
Quizlet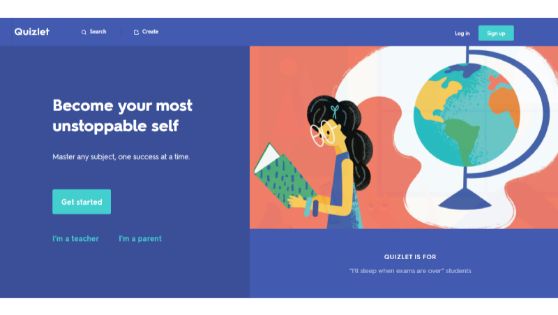 During your study sessions, it is always a good idea to stop and review what you have learned. Repetition is essential to master your learning, and one way to repeat content is through quizzes.
Here we present Quizlet, the ultimate platform that helps you confidently learn and master anything
Productivity Tools
Evernote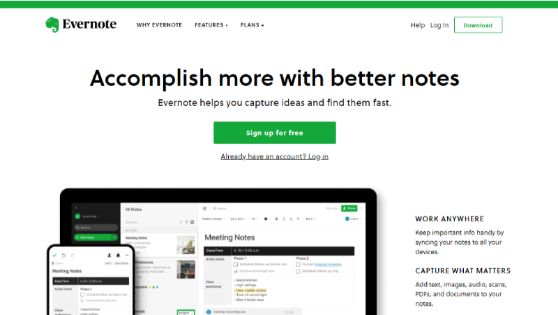 Note taking is such an important part of the life for every student. Evernote is one of the highest rated note taking application that allows you to create, organise, and sync your notes across your devices.
What makes it stand out is its web clipping feature where you can capture any useful content from the web and add your own personal notes and drawings on to it. If you are currently using an Evernote-book to boost your productivity, share your tips with us and help your fellow students!
Marinara Timer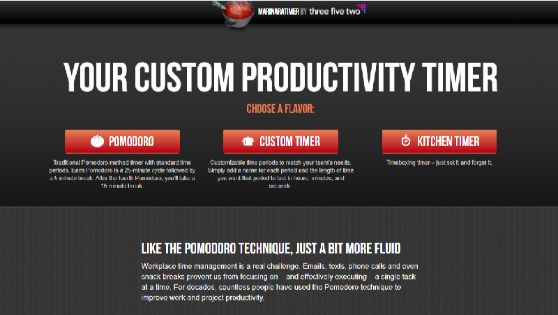 Time management is great in theory – it challenges you to prioritise tasks and execute each effectively – but it is easy said than done.
Marinara Timer is your custom productivity timer that you can tailor to suit your productivity needs. It is specifically designed to improve your workflow by pushing you to complete your tasks within the set period of time.
My Study Life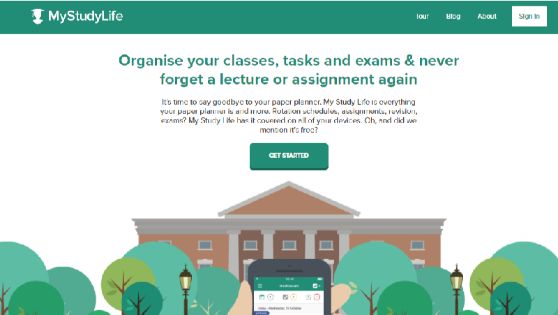 No matter if you are an overachiever or an idealist, you need to formulate some form of a system whether in your brain or written down to organise and prioritise your tasks and events. My Study Life is such an underrated tool for both HSC and uni students to schedule every assignment, test, and upcoming deadline.
It may take you a while to discover how My Study Life can benefit you, but we guarantee that your study journey will be much smoother if you stick to it.
Self Control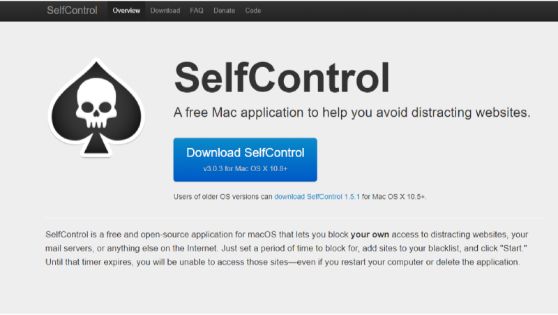 If you find yourself scrolling through social media apps mindlessly for hours, Selfcontrol is easily one of the best apps to remove distractions and enable you to focus on your real work.
It is a free app that allows you to block your own access to websites for a pre-set period of time. Unfortunately, Selfcontrol is available for Mac users only but there are plenty of alternatives out there that runs on Windows with similar functionality.
Improve your writing skills
Grammarly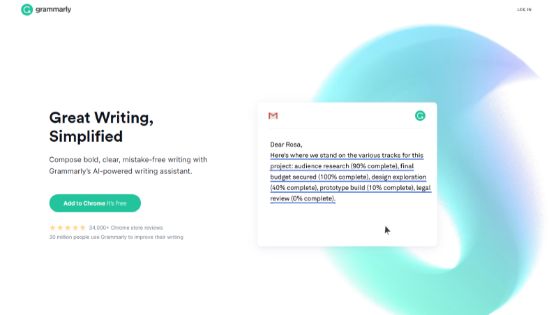 We have tested most of the grammar software tools out there – and Grammarly is a top-rated product for good reason.
One, Grammarly's free feature does real-time grammar correction and spell checking for you.
Two, Grammarly doesn't just tell you what is incorrect, it is programmed to give you detailed explanations so that you can understand and improve on your writing skills.
Three, Grammarly is extremely easy and simple to use – all you have to do is install the plugin on your browser and you are ready to go!
Essaybot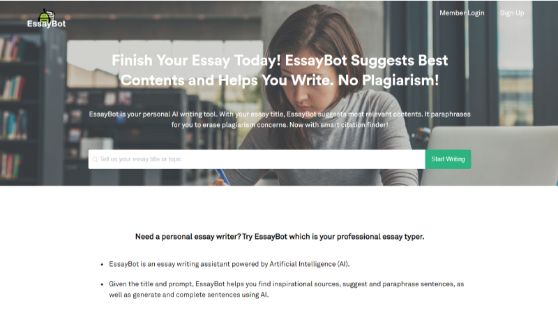 What to do when you're stuck on an essay? Look no further because we have what you are looking for – the EssayBot. It is your personal AI writing tool that is designed to give you a nudge to get started or continue on your essay writing.
The most exciting part is that EssayBot now generates standardised MLA & APA citations! The only downside of this tool is that the free trial lasts for 7 days only.
Hemingway App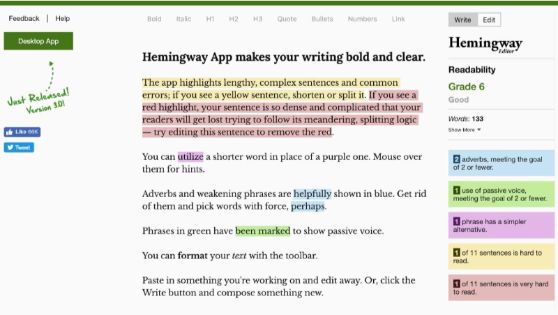 For students who are struggling to improve their writing, Hemingway App could be the major gamechanger. This online tool is easy-to-use and extremely interactive – all you have to do is to cut and paste your work into the Hemingway front page and it will proofread your work in real time.
We have been told that students are in love with Hemingway's readability grade and detailed analytics on how to improve their writing skills
Yay Math! Said No One Ever
Eddie Woo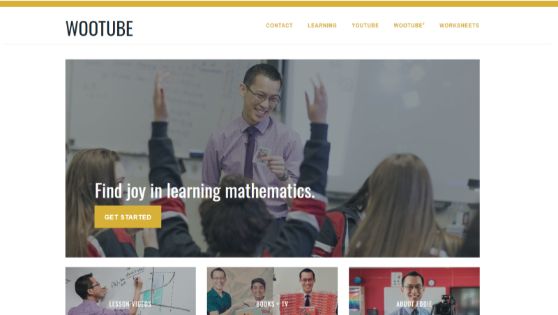 Did you know that human brains respond to visuals better than text or any other kind of learning material? The fastest and easiest way to learn maths is actually to watch how the experts do it and practice on your own after.
If you are not confident with maths, we highly recommend visiting Eddie Woo's Youtube channel and binge-watch his fun and informative math lessons. Just like Eddie said, 'there's magic in maths – if you know where to look…
RMIT Learning Lab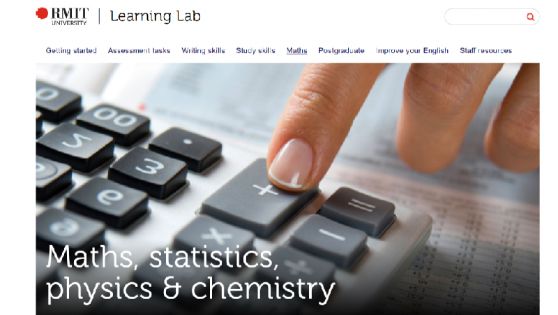 Do you find maths and science challenging? Maybe you should give RMIT Learning Lab a try. The Lab has a dedicated section for Year 11 and 12 maths and science study resources.
If you do not have a good foundation for these subjects, the Lab has online videos that explain basic concepts, as well as free tutorial worksheets and booklets to help you study well for your exams.
WolframAlpha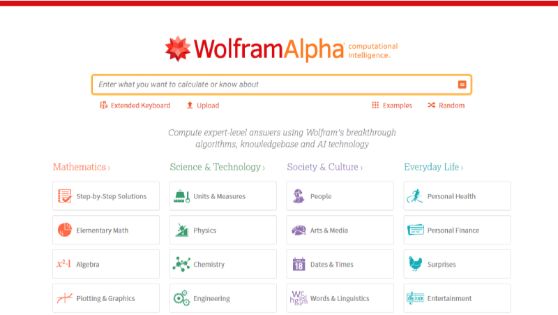 We get it. Math is not everyone's favourite subject, yet we cannot escape from it. If you are stuck with a complex math problem and need an answer instantly, Wolfram Alpha would do a much better job as an online problem solver than Google.
All you have to do is type the math problem into the search bar and Wolfram Alpha will solve it in a matter of seconds. You know what they say, seek diligently and ye shall find.
For Visual Learners
Popplet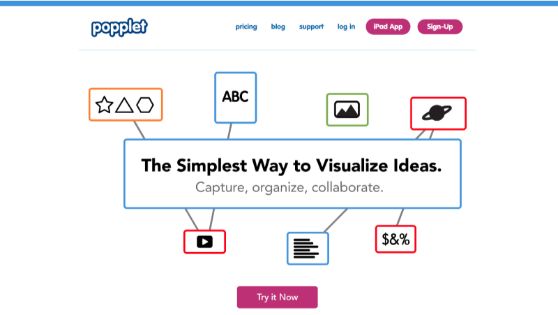 To all the visual learners out there, we get you. If you prefer learning through mind maps, you might already have Popplet in your study toolbelt. This tool is highly interactive and extremely useful for group projects and brainstorming sessions.
What's great about Popplet is it allows your teammates to collaborate on the platform and you can export your work into PDF or JPEG files.
Need Extra Challenge?
HSC Ninja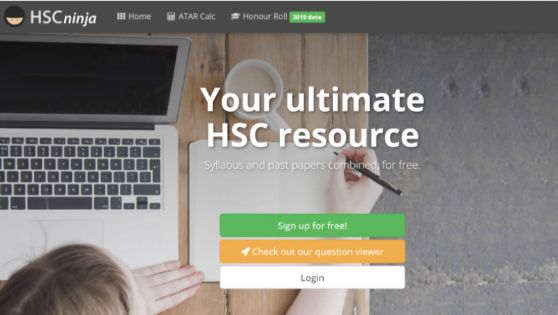 We all know that practising with past exam papers is by far the best HSC exam preparation method (even in uni). HSC Ninja has a huge library of HSC practice exam-styled questions for you to step up your HSC exam prep game.
If you would like a sneak peek of your ATAR score estimate based on your HSC marks, you should also check out their HSC ATAR Calculator.
Pascal Press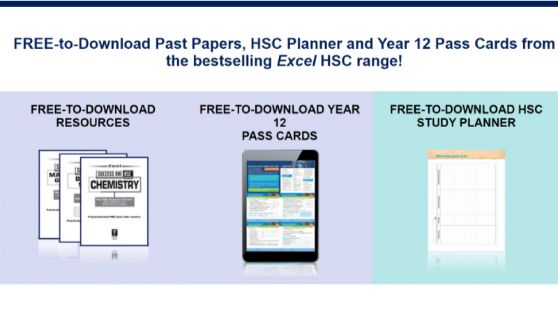 Are you looking for home study materials to do extra hours of practice and revision? You should check out Pascal Press.
It is widely known for publishing a broad range of quality educational resources, such as ATAR Notes, Political and Legal Studies books, Vocational Education & Training material and many others that you may need for your studies. Visit their website now so you don't miss out on their clearance sale.

Explore our website for free HSC resources, useful learning tips and material. Join our community for friendly discussions on any HSC topics.